Sage and Coco Fine Goods
Foggy Night - Dendritic Agate Necklace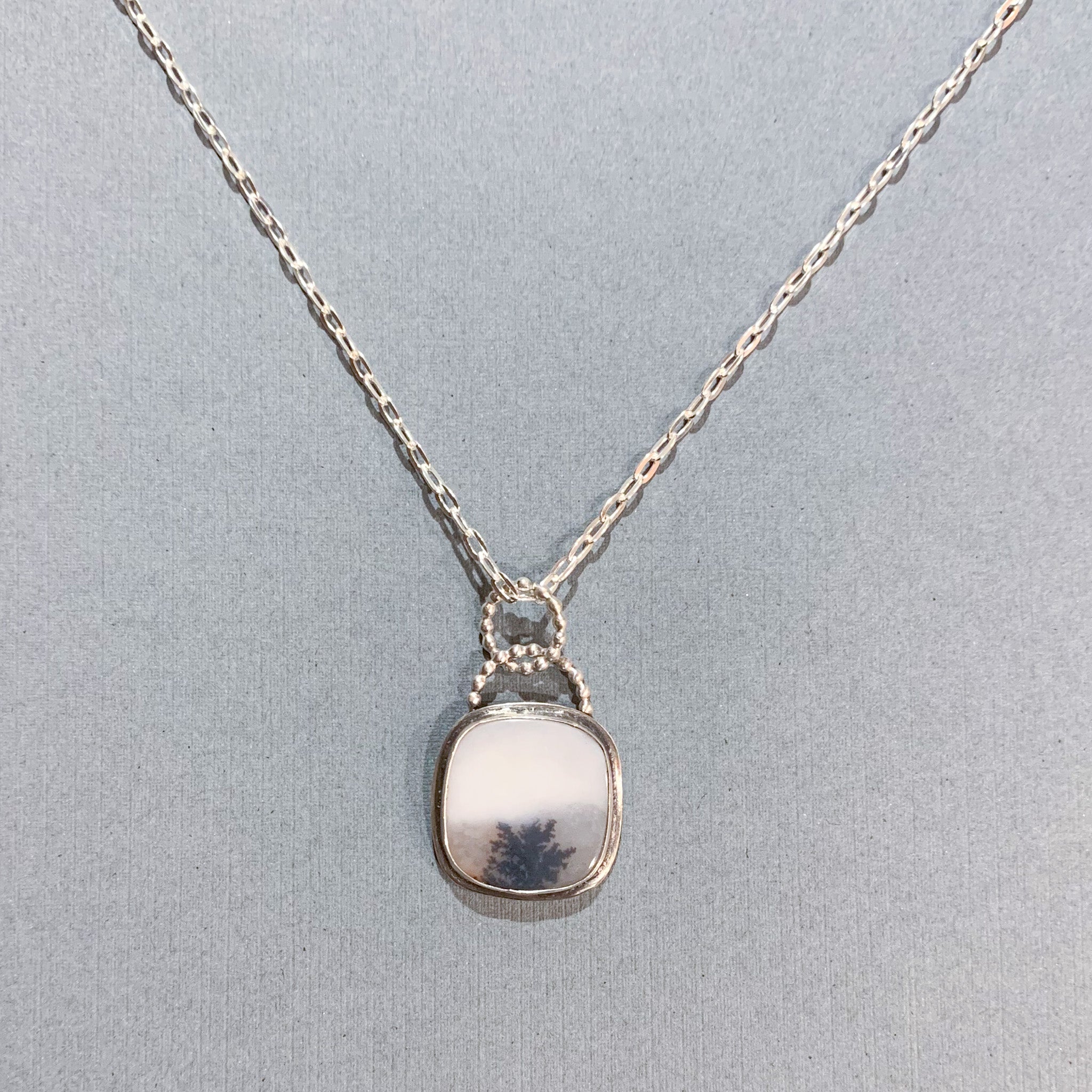 Description
This stone reminds me of a foggy winter evening.  Set in sterling silver with an 18" sterling silver chain. 
These stones are formed when manganese or iron oxides are deposited within microcrystalline quartz.
As water containing these oxides enters the crystal's structure the particles of black or brown manganese or iron are left behind. Over millions of years and cooling conditions, the tiny particles that were deposited into the host material solidify, crystallizing into a branch-like imprint.
Do not submerge the pendant in water, as a haziness can form behind the stone over time. 
Shipping & Returns
FREE SHIPPING – Spend $75 or more to get FREE SHIPPING (USPS First Class) on all domestic orders
USPS - Orders ship within 3-5 business days
USPS FIRST CLASS - $5
Orders ship within 3-5 business days
USPS PRIORITY - $10
Orders ship within 1-2 business days 
Returns
We want you to love everything about your Sage & Coco purchase and will be happy to sort out any issues you may have. 
If you're not satisfied with your items for any reason, you can return your eligible purchase within 14 days of your order date. Custom orders and final sale items are ineligible for return or exchange. 
Please email us at sageandcocojewelry@gmail.com to start the return process.