Sage and Coco Fine Goods
Inner Truth Mala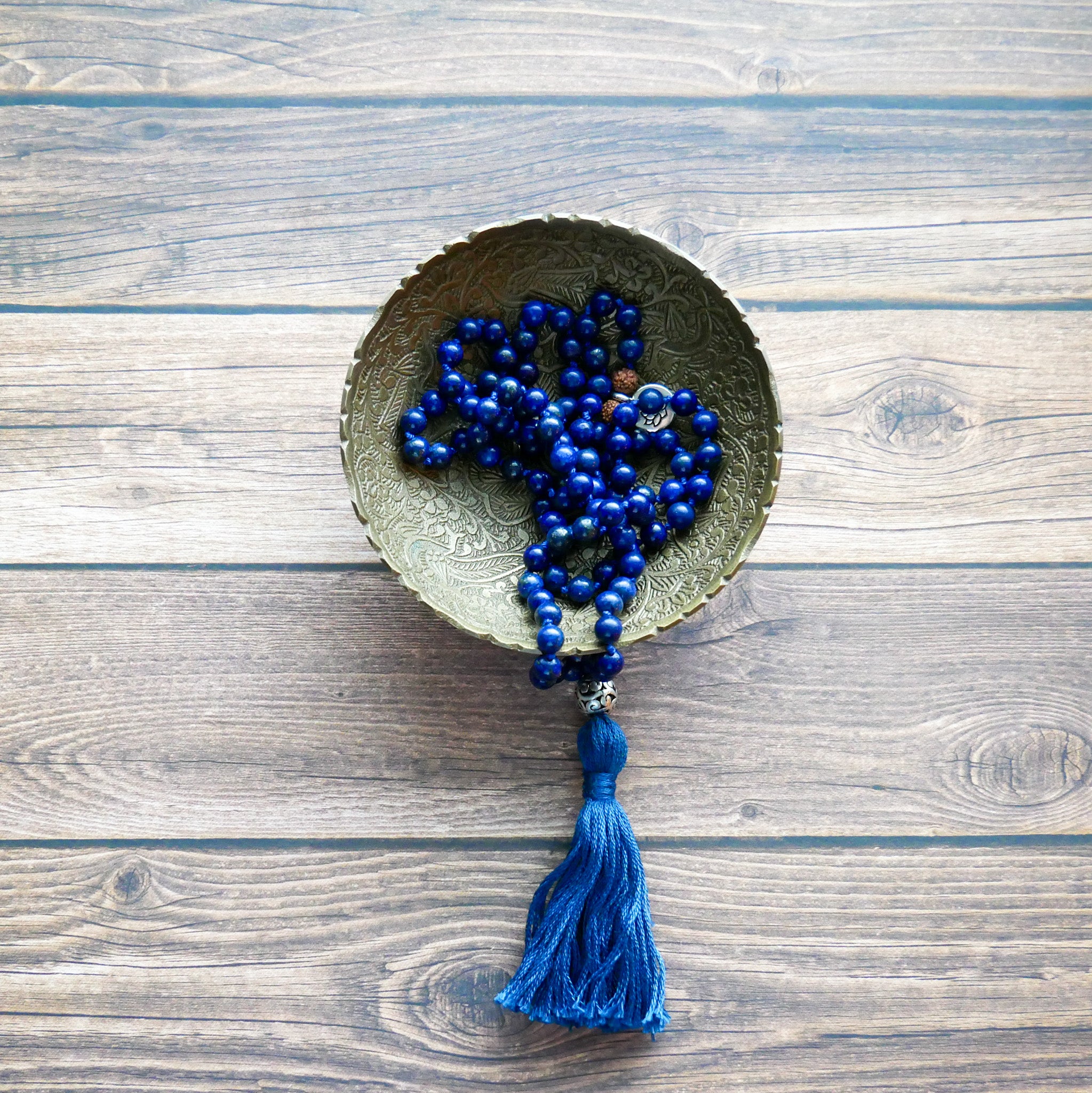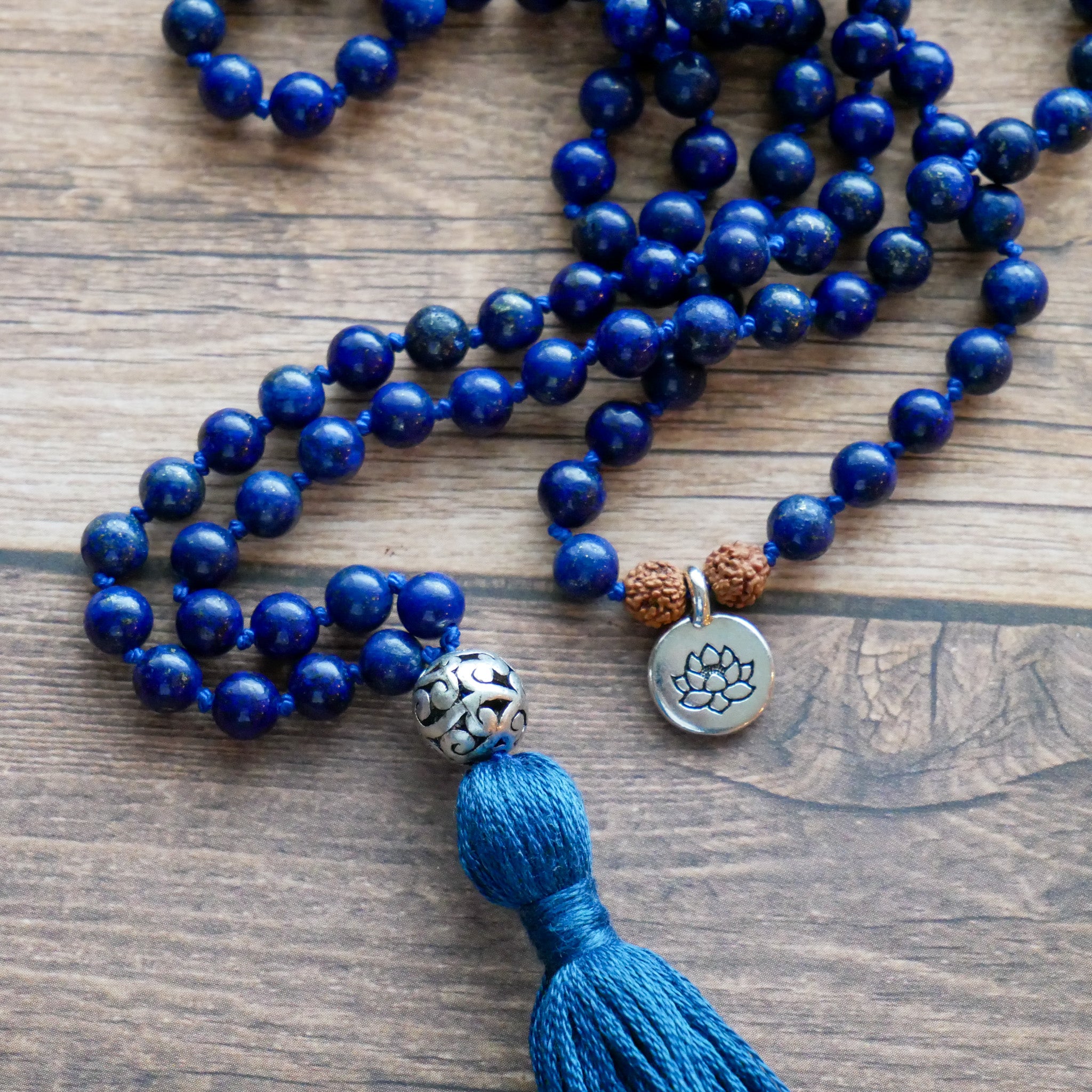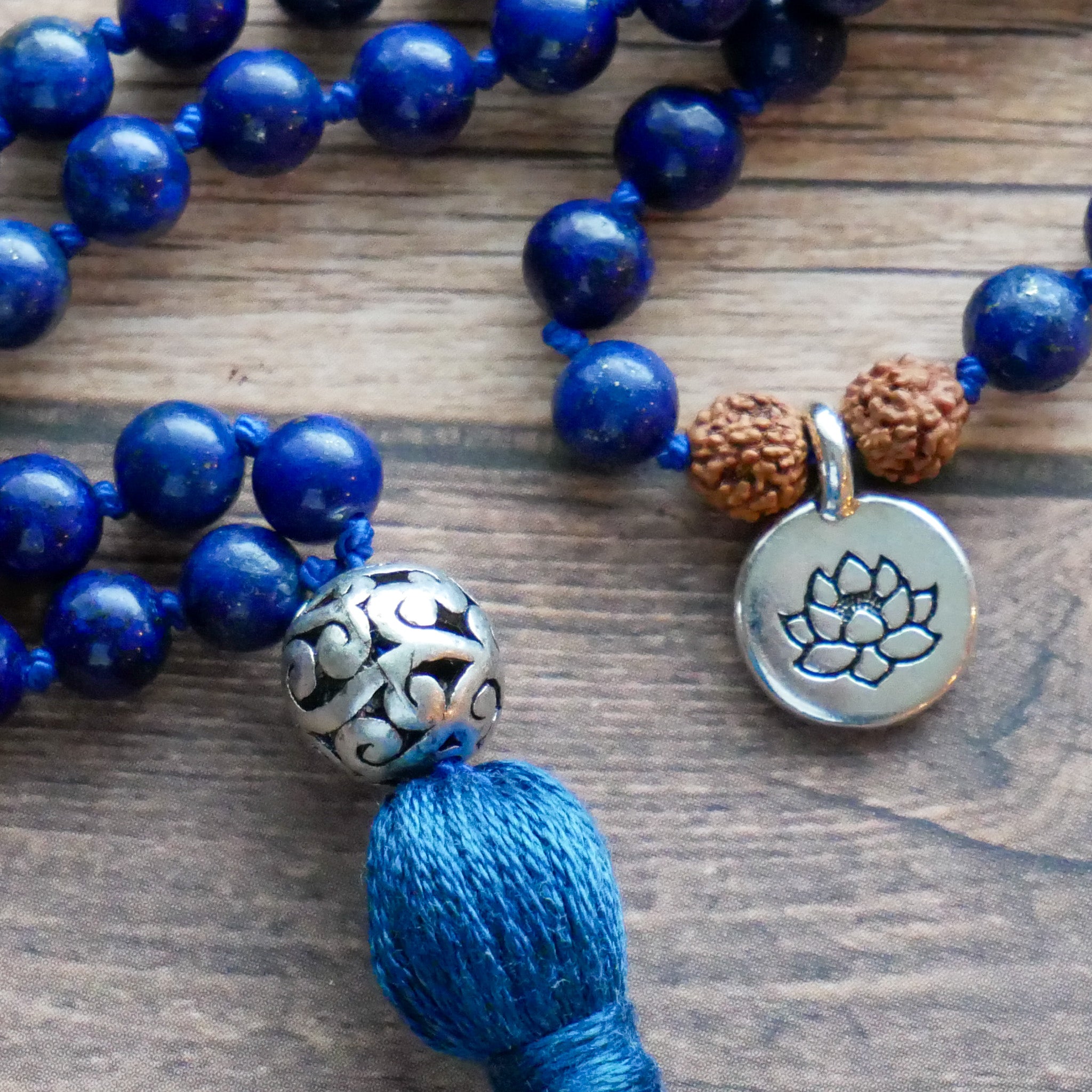 Description
Lapis Lazuli quickly releases stress, bringing deep peace.  It brings harmony and deep inner self-knowledge.  Encourages self-awareness, allows self-expression and reveals inner truth, providing qualities of honesty, compassion and morality to the personality.  Stimulates objectivity, clarity and encourages creativity.  Lapis Lazuli assists to confront and speak one's truth and inspires confidence.  It bonds relationships, aiding in expression of feelings and emotions.
Mala beads have been used by yogis and spiritual seekers for thousands of years to help keep their minds focused during meditation. Malas were first created in India 3000 years ago and have roots in Hinduism, Buddhism and yoga. The term 'mala' is a Sanskrit word for "meditation garland." Originally, mala beads were used for a special style of meditation called Japa, which means, "to recite." Use your as a tool to help the mind focus on meditation, or count mantras in sets of 108 repetitions.
108 6mm lapis lazuli beads
Shipping & Returns
FREE SHIPPING – Spend $75 or more to get FREE SHIPPING (USPS First Class) on all domestic orders
USPS - Orders ship within 3-5 business days
USPS FIRST CLASS - $5
Orders ship within 3-5 business days
USPS PRIORITY - $10
Orders ship within 1-2 business days 
Returns
We want you to love everything about your Sage & Coco purchase and will be happy to sort out any issues you may have. 
If you're not satisfied with your items for any reason, you can return your eligible purchase within 14 days of your order date. Custom orders and final sale items are ineligible for return or exchange. 
Please email us at sageandcocojewelry@gmail.com to start the return process.